Mathira shows solidarity with teen maid; deplores discrimination
By News Desk
August 9, 2023 06:18 PM
---
Mathira has expressed her anger at a video showing a teen maid subjected to discrimination by her master at a Lahore mall.
The video shows the girl sitting on the floor and her owners enjoying their mail on chairs.
View this post on Instagram
View this post on Instagram
As soon as the video went viral on internet the public has been criticizing it a lot.
The fearless and intelligent Pakistani celebrity, Mathira taking to her Instagram handle, shared a story in which she has expressed her disappointment towards the matter.
She addressed the public to respect these domestic workers as they are human beings too.
In Instagram story, she shared the viral video with the caption that reads: "People need to stop hiring kids for their own children."
"This needs to stop", she added.
View this post on Instagram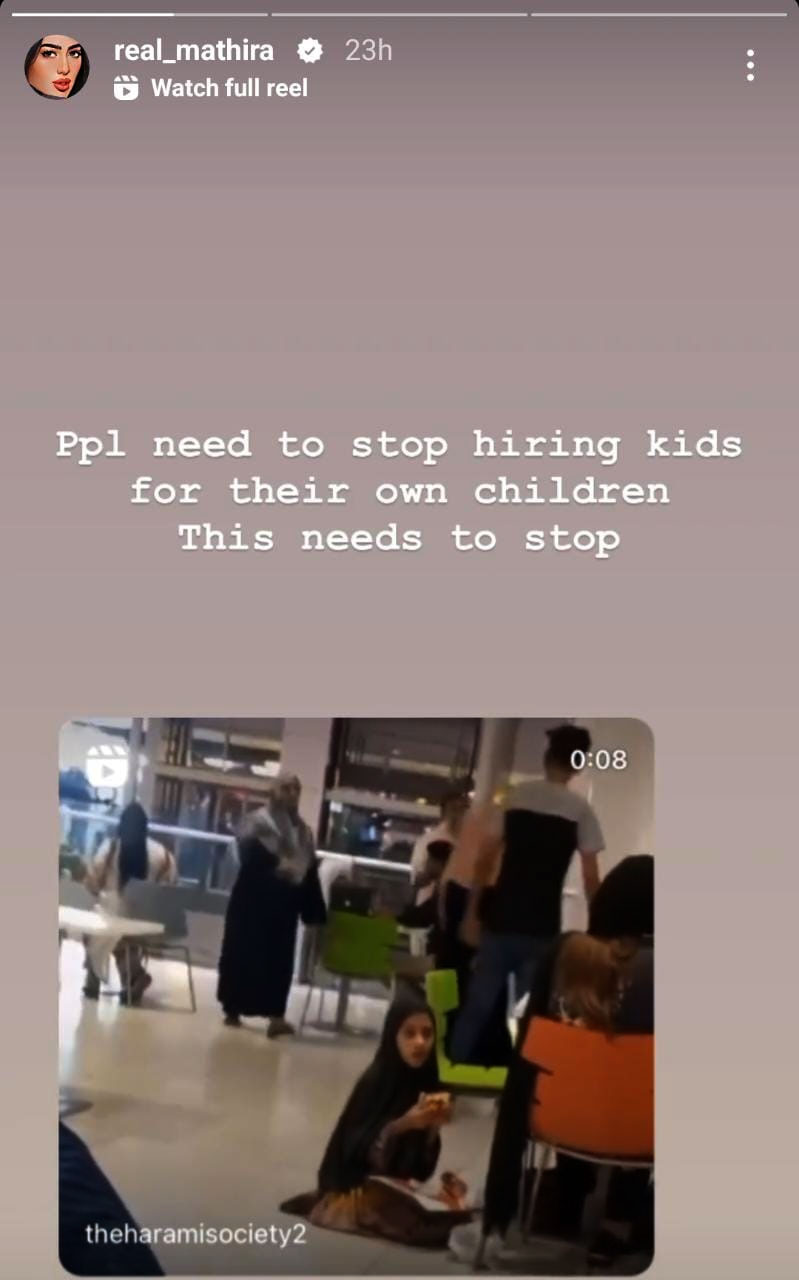 ---